A Letter from Archbishop Thompson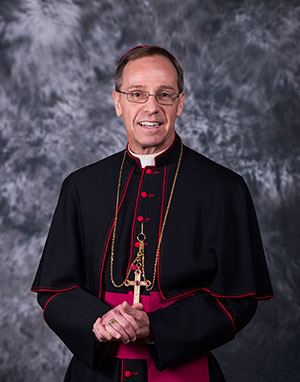 On November 8, 2017, the Catholic Business Exchange was honored to receive the following letter from Archbishop Charles C. Thompson:
Dear Brothers and Sisters in Christ:
Pope Francis reminds us that "it is not enough to say we are Christian.  We must live the faith, not only with our words, but with our actions."  When we do so, we are bringing the Gospel to all those we meet.

The Catholic Business Exchange has been actively involved in carrying forth that directive from Pope Francis for many years.  Since 2004 the Catholic Business Exchange has been gathering together Catholic men and women to share their faith and discuss how they can give witness to that faith in their professional lives not only with words but with actions.  The group's monthly meetings also provide members an opportunity to network with business professionals in the Indianapolis area.

The Catholic Business Exchange continues to be an important means of bringing the Gospel to the metropolitan business community.  I ask for your support of their work, especially as they try and expand their efforts to communities outside of Indianapolis.

With assurances of my prayers and best wishes for you, I remain

Sincerely yours in Christ,
Most Reverend Charles C. Thompson
Archbishop of Indianapolis
View a scanned copy of the original document: Archbishop Thompson Letter